A Complete Guide on How to start your online Store with Shopify?
By Lucid Softech IT Solutions | Shopify,
25 Apr

2017
Hi, folks! Today we are back with a complete guide on starting your own e-commerce store with Shopify. When we talk about e-commerce store or web designing of any service portal, it seems so expensive and technical but if you start with Shopify, you don't need to pay high, no technical skills required, no coding knowledge is required and you can do all the things with your store by just a click on the options.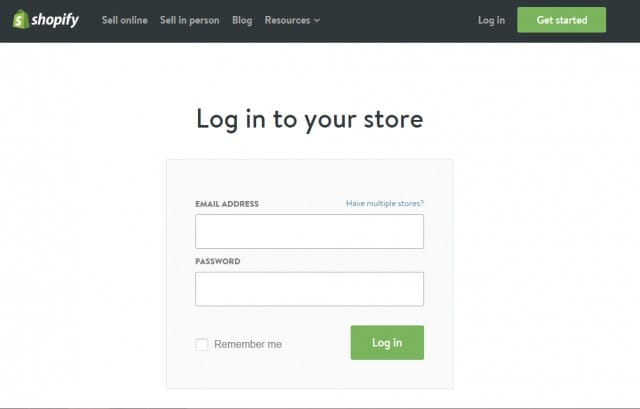 So let's begin with step by step guide on setup your online shop with Shopify:
To create an online store, sign up with Shopify is the first step and here is a deal "You have 14-days free trial to understand and start creating your own website". Once you satisfied with the Shopify, then you just need to pay the monthly subscription as per plan and pricing. Usually, the basic plan is more than enough for starting a new business and then you may go for the advanced plan for scaling up the business. Gift cards, Professional reports, advanced cart recovery and report builder, third party shipping rate tracker are few of the options available in advance package.
Click on "Get Started"
Enter your email id, password and store name.
Once you fill the form, you will be asked about few more details like phone number, address, country etc.
Then Shopify will ask about "What do you want to sell?" Write down the stuff with which you are okay.
Once done, Click on 'I am done'
Choose a Professionally Designed Theme or Layout:
Once you sign up with Shopify, you will get a "Dashboard" in which you need to start creating your online store. Shopify has over 200+ professionally designed free or premium themes which can make your site flabbergasted without any coding experience. Still, if you have any problem and you are facing any error then you will have an international team to help you out or customize your website according to your own self.
How to select theme?
visit themes.shopify.com
Filter by free or paid
Sort the themes by popularity, reviews, bestselling themes etc.
Check the functionality of those themes
Preview and Get the theme
When you follow the above steps, it will be easy to know about the features of the premium theme and then you could relate the features to your business. If you need those features, just pick the theme otherwise keep checking.
Once you choose a Shopify theme for setup of your new online store, it's very necessary to edit the Shopify setting of business because, at the end, we don't want our website look likes the thousand other websites. Our website needed to be unique and stylish and that's the reason we are talking about number 1 e-commerce store builder.
How to edit Theme setting?
Admin Screen > Themes > Live Theme (at top)
You will have two buttons on right-hand corner of "Live Theme Box". First one is about the changing of some basic settings and the second one is about replicate of your theme.
If you are not aware of your changes, just replicate your theme and then start making changes. In case you didn't like it, just delete that replicate and make a new replicate theme.
Changing Custom Theme Setting includes:
Change of color of theme
Uploading logos
Adding cookies tracking
Adding related product pages
Font choices
Social Share buttons
Etc…
Add a Product and Setup Collection in your Store:
Once you set with your theme and its setting, just start adding your products and don't forget to create a collection of your product for display of collection on your navigation bar and homepage.
How to add a product and setup collection?
Products > Add a Product > Fill the Information > Upload Images > Done (While filling the information, your title, taglines should be optimized)
Collection of product can be done in two ways either manual or automatic.
Either creates a manual collection or set up the condition for automatic collection of your product is your choice.
While creating any e-commerce store, it's very necessary to add the relevant payment gateway. Here are few important features of any payment gateway to see:
Transaction fees
Card Type
Offsite checkout
If you live in US or UK, you can setup "Shopify Payment Account Setup" in which you can get payment within Shopify itself otherwise you could embed the other's payment gateway into Shopify Themes as well.
Finally, test your website with the order system and other options and then let it be live to get the online orders. In this way, an amazing unique theme with fully functioning features can be ready within 30 minutes without any coding expert.
I hope you like the guide and will follow our guidelines if you are really looking for making an online store with Shopify. If you have any question or suggestion, please don't forget to write it down.
Contact Us Now For No Obligation Quote