What are major differences between Shopify and Shopify plus?
By Lucid Softech IT Solutions | Shopify, Shopify plus,
01 Mar

2019
Shopify is one of the popular ecommerce solution in the market now a days. It's very flexible and easy to use, helps merchants to create beautiful websites, and with dynamic app options you can make your store advance and user friendly.
Most of the Shopify development companies get common questions like "What is difference between Shopify and Shopify plus", "How to choose between Shopify and Shopify plus" etc.
So we have published this article for the same. In this article, we will explain the key differences between Shopify and Shopify plus.
See how Shopify plus works:
Pricing and plan:
If we will talk about plan then you can see that on Shopify site pricing page there are 3 plans available for Basic Shopify, Shopify and Advanced Shopify. Prices are USD $29 per month, USD $79 per month and USD $299 per month respectively.

Whereas for Shopify plus, price is flexible and you need to request pricing. But it may start from $2000 per month and will vary as per need.

And it totally depends upon revenue model and your business need etc. So when you will fill out the form and will share revenue then customer support team will reach you with their best plans and options.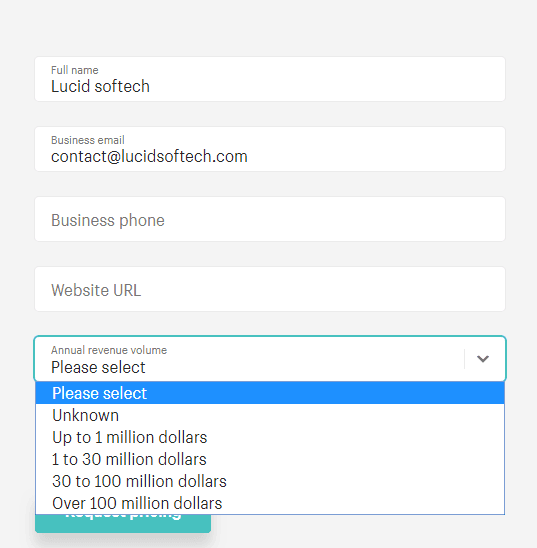 Themes and designs: Shopify and Shopify plus both have approx 60 themes and in which approx 10 themes are free. In Basic, Shopify and advance Shopify plans you will be able to integrate designs and set-up an online store for a target audience in a specific countries. Also you can setup your store their native languages. Languages include English, Spanish, French, German, Italian, Japanese and Brazilian Portuguese.
With Shopify plus, you will get advance theming experience and the main difference between Shopify and Shopify Plus is that you can edit the checkout page. Shopify currently doesn't allow you to customize your checkout whereas Shopify Plus gives you this option.
Migration services: In Shopify basic, Shopify and advance version you need to copy contents and import products with help of various apps. It can be done and if you are not tech expert then you can hire a Shopify expert for smooth transition.
In Shopify plus, a Launch engineer will be provided for migration. A Shopify plus consultant will be involved with you throughout the process. They will be taking detailed information about your existing store, data migration details and will help you out for migration. See below how "Launchpad works".
Wholesale feature: In Basic, Shopify and advance you can use various type of apps to setup Wholesale features. In Shopify plus all these things can be done but there are some more dynamic features available like password protected wholesale store. Your password-protected wholesale store will be created automatically when you add the wholesale channel to your Shopify admin. Besides this in Shopify plus, you can create custom price products on the basis of individual customer and groups. You can set minimum, maximum and quantity per product.
Multichannel: Shopify plus gives this dynamic features to its customer from which you can sell your products as per customer's need and where they want. There are more than 20 channels available with Shopify plus which makes products selling simple for you. So you can list your products on world's largest selling platforms like Amazon, EBay and enable instant purchase through Facebook, Instagram, Pinterest and more. These options are not available with Basic, Shopify and advance versions.
So we hope that we have explained major features and comparison between other versions of Shopify and Shopify plus. Having said this we will say that not every client and business need Shopify plus. It will be a good option for enterprise level business owners. So if you think that you business is growing in a good pace and you need advance options then you can choose Shopify plus. Else Shopify other plans has enough features to make a decent store with dynamic features.
Contact Us Now For No Obligation Quote