TOP 10 SHOPIFY THEMES
By Lucid Softech IT Solutions | Shopify,
19 Apr

2017
Shopify, as we all know is one of the most popular power content management system specialized in Ecommerce websites. They provide a huge number of ready to use themes which is one great thing about Shopify. For the first approach towards choosing a Shopify theme suitable for our website, we take care of the few aspects like affordability, accessibility, uniqueness and attractiveness of the design and off course the relevantly good management system.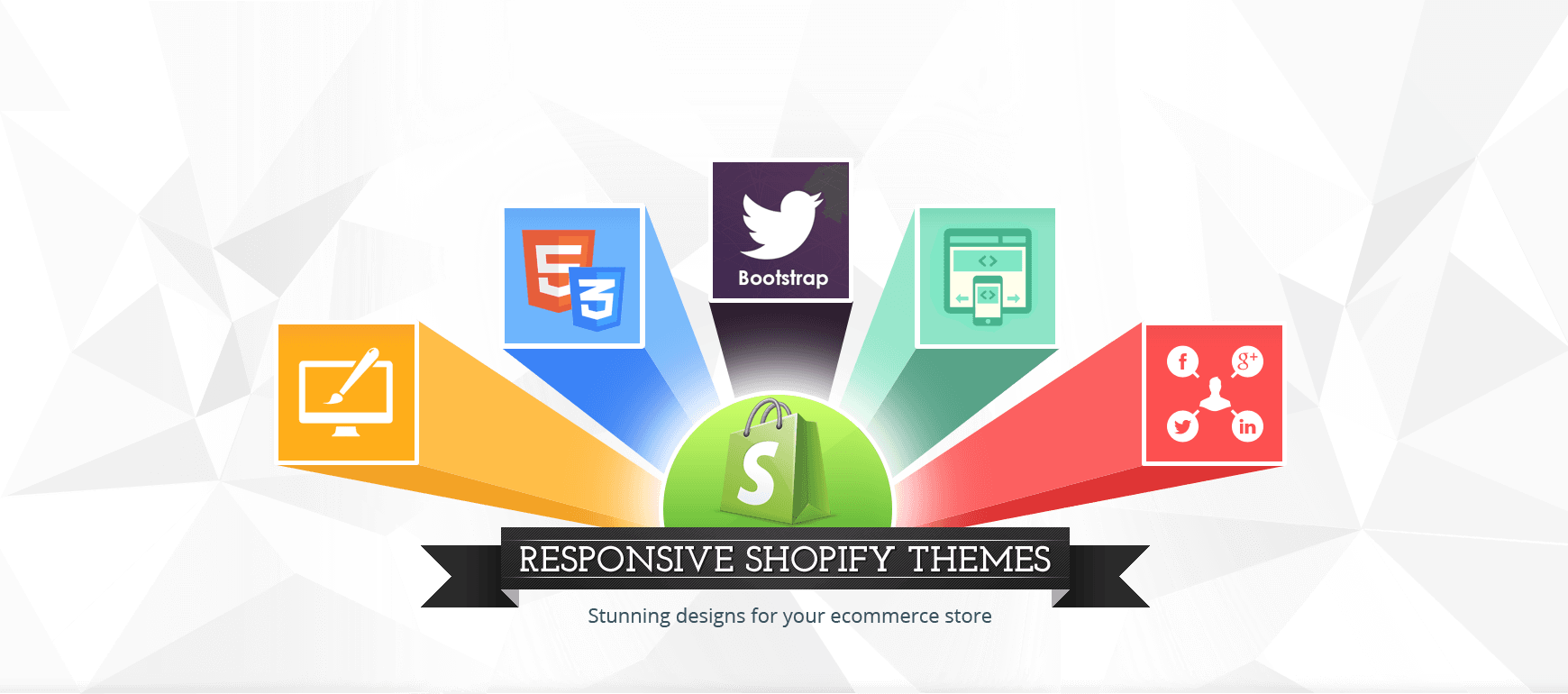 Apart from the amazing designs and accessibility, Shopify themes keep it simple and user friendly. Every Shopify theme is unique in its way and relevant to different Ecommerce sections.  With a large number of options to choose from the Shopify themes, let's take a look on the Top 10 Shopify themes:
1.SOLO
Shopify's official theme released was 'Solo'. 'Solo' is a free ecommerce template design by Pixellent.com. 'Solo' was designed to make the ecommerce store look clean and beautiful irrespective of the kind of the business you are running. 'Solo' comes with huge standards owing to it's rearrange enabled homepage and the power to showcase any product front and center.
2.BROOKLYN
'Brooklyn' attracts the budding, trendy and high markets. 'Brooklyn' makes your online store look amazingly attractive with the young and classy trends which are loved by highly picky and funk generation of today. It brings dramatic product display and boosts the design.  And moreover it gives easy access to change images, fonts and colors.
3.SUPPLY
The third theme on our list is 'Supply'. 'Supply' comes in two colors- BLUE and DARK. Supply (BLUE) has features like visible navigation elements, products review compatibility, etc. which makes your product categorized and orderly.
Although Supply DARK is pretty much same as Supply BLUE and contains almost the same features, but only uses darker color shades for the theme of your online store.
4.NEW STANDARD
'New Standard' theme is ideal for all industry types products for ecommerce store. It showcases clean and promptly visible dashboard and has the ability to use minimum design. You can change the background, color and image to your convenience and choice; as also it looks amazing with a light colored background.  A user friendly collection of products is the best feature of 'New Standard'.
5.MINIMAL
The main highlight feature of the 'Minimal' theme is the all-round look good and minimalistic approach of the website design, which are equally amazing in their looks on computers, laptops and mobile versions. With a trendy look and image Minimal has great features which gives excellent flexibility that you can customize it as per your requirements and creativity. Navigation styles, collection views and typography choices are additional features.
6.ALCHEMY
Alchemy is packed with multiple features and has the ability to maximize the potential of your product on the ecommerce website. Feature likes parallax header and row ordering and endless styles are some of the key attractions for your stores. Alchemy is the perfect themes to define Shopify themes and its purposefulness.
7.RETINA
Retina is the theme which cans bring next generation ecommerce. It helps to support high resolution images and wide screen layouts, videos, sidebar and more.  Retina brings great experience to customer.
8.MUSIC
'Music' theme is mainly made for musicians and music companies to feature their products in the most attractive and breathtaking designs. They surely look amazing on smartphones and laptops. 'Music' displays their products in various sizes and it comes with an easy customization option for changing, header, footer and colors for the 'Shopify' users. Music is perfect theme for selling songs, upload and download of the songs and albums.
9.BLOCKSHOP
'Blockshop' is a unique and premium 'Shopify' theme which helps setting up business and promotion of the store. An easy and simple theme mainly used by the professionals who are establishing their new startup stores. Blockshop brings up customize layouts and new and unique trends.
10.BEAUTY
Beauty is a theme which is used for the stores which requires animated effects and is a super friendly theme for mobiles and works smoothly on android mobile phones and IPhones equally. Beauty theme helps in making the store fast and has the knack on creating more beautiful visuals with different colors.
Shopify Themes, the savior indeed.
Out of all the themes, the reason for choosing these above themes is their great features, accessibility, Industry prominent add ups and the ease of customization. As we also understand all the themes are unique in their way, they stand up to be the best in efficiency and great designs. They make your website building work time saving and products upload and specifications easy, irrespective of the industry and business you are into. 'Shopify themes' are the savior for all right from the start ups to established businesses. So the time you want to get your amazing ecommerce online store, you definitely know it is the best with 'Shopify' with the best of 'Shopify themes'.
Contact Us Now For No Obligation Quote