Google not crawling my website since 23rd March 2019
By Lucid Softech IT Solutions | SEO,
01 May

2019
Last month we were working on our website revamp. We created some good quality content, changed the layout and worked on various aspect. We were very much confident that we will be able to improve our rankings this time significantly. We worked hard and we were really excited.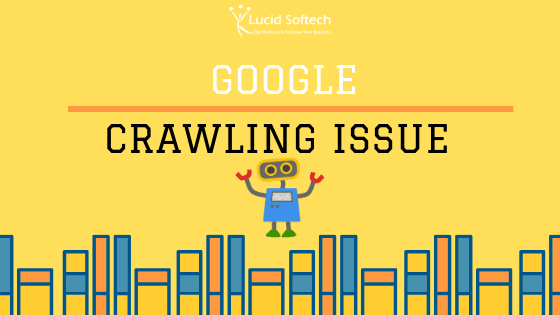 We made site live, everything worked well. We thought that in 1-2 days google will crawl our website. We did all the stuffs needed to be done for website's quick crawling. But nothing happened. We also used submitted URL to search console's new feature of URL inspection but that also did not help.
Then I started doing indexing checks for various website. I noticed a pattern that most of the websites were not crawled from around 27-28 of march2019. So i got a feeling that something may be wrong but I was not sure what happened?
I started looking for some details on internet on this issue then I realized that lot of websites and struggling with indexing but nobody was able to Answer anything clearly. I am trying to figure out some  more details around it. But based on my research I can say that it has some issue with google's algo update which they implemented 22-23 March. Google must address this problem asap and till the time this issue is not resolved atleast they must kep users updated on the status.
So lets wait and hope that thing will be ok soon as this indexing issue is relly impacting our business.
If anybody get any proper solution to this issue or get any update, please contact me at contact@lucidsoftech.com so that we are aware what is going on.
Contact Us Now For No Obligation Quote