E-commerce solution – feasibility, future and check list for purchasing
By Lucid Softech IT Solutions | CMS, Web Development,
25 Aug

2015
Internet has become a commercial platform offering endless business opportunity. A common product selling business requires procurement, placement, orders, shipping and a lot more is to mange at once. For this you will require software that will assist you with various customization options to fulfill your need precisely. To fulfill your needs here comes the e-commerce websites which will take care of all your activities related to selling products from opening the storefront to managing orders to shipping products and getting customer's feedback.
With increasing competition in Ecommerce business, it's very important to be updated for retaining customer. Millions of options are available on a single click and Customer chooses the most organized one to make their purchases. Various E-commerce solutions are in the market to assist you. Few are well known can be counted as X-cart, Magento, Pinnacle Cart, Os-commerce, Zencart, Joomla Virtue mart etc.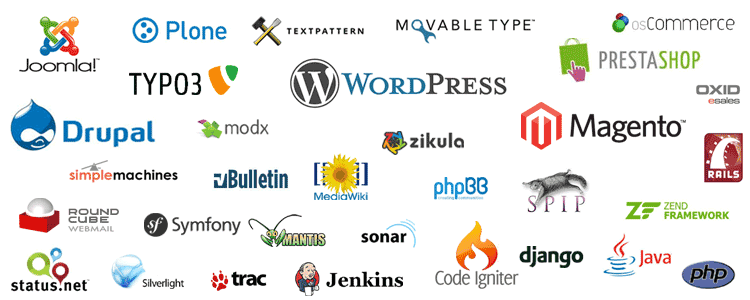 These all e-commerce solution assists customers in accessing the item, making multiple selections and in getting shipping, taxes and other involved costs. Shopping cart software provides you with tools for website design, inventory control, customer management, and tax and shipping calculators. Below are few important points that will help you deciding the best e-commerce solution for you.
Web Design: Choosing a perfect design is most important aspect of purchasing shopping cart software. If you want to make an E commerce site that perspective customer will enjoy visiting regularly, then you must choose perfect design which Best suits to your business and is easy to use with customization features.
Administration & Inventory Control: It is another important aspect of purchasing shopping cart software. You must choose software that includes easy administration and inventory control. The good shopping cart software makes you able to offers number of product to upload and sell.
Marketing: Perfect shopping cart software must include versatile marketing tools to attract the traffic to your portal. It should offers you reports for best and worst selling item to make you understand about optimum mix of the products. It should make you able to offer daily deals and to announce loyalty programs.
Security: Another important aspect to gain customers faith. Shopping cart software you use must offers standard security features, It must include SSL security to encrypt the valued protected information. It must allow you to keep your data bank and business records intact
Help: Every site administrator requires assistance at some point of time, so must choose software that offers comprehensive support resources. Software offering company must provide direct technical assistance via email or telephone.
Search engine friendly: If you want your shopping cart to show up on search engines, you will need one that is search engine friendly. Most of the consumers trust PayPal and Google Checkout when making purchases online. To ensure that your customers feel comfortable buying at your online store, consider a shopping cart program that includes full integration with these established brands.
Pricing and setup cost: Over and above all, it must be feasible to your purchase budget. I would not like to say much here, you are best person to decide on what is best for you based on cost and features.
Keep visiting for more and more about shopping carts software.
Contact Us Now For No Obligation Quote