All about Magento 2 PWA
By Lucid Softech IT Solutions | magento, Magento 2,
15 May

2019
PWA (Progressive web app) is one of the most talked technologies that attract huge number of customers and business owners. PWA is a hybrid version of website and mobile app which provides better usability to mobile users and enhances the mobile experience.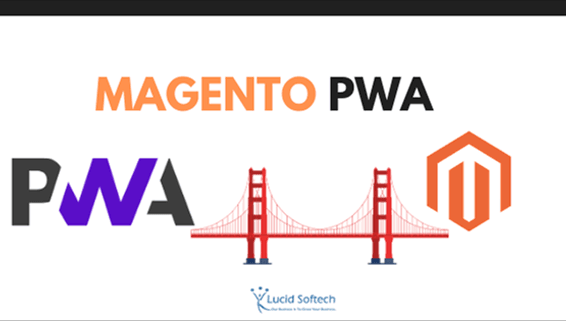 For more details about PWA (Progressive web app) you can review the below video:
If you are a business owner and running a Magento 2 store then there is big news for you. Magento announced about PWA studio.
With Magento PWA studio, you will get an enhanced mobile experience and increase the hits on your websites. With PWA, it will create a shortcut of website in mobile user's device and you don't need separate website, iOS and Android app. Magento PWA will provide a powerful browsing experience to mobile users and will get involve with user's experience towards mobile utilization.
For more details about Magento PWA you can review the video below.
Along with this, with Magento PWA users will get fast and secure experience. Mobile shoppers can add PWA sites to their home screen and get push notifications from the site. And the best part is websites will work faster on slow network connections as well.
There is an extension available for Magento PWA and you can review demo as well.
From developer's point of view if you want to review the PWA codes and other perspectives then you can get detail on GitHub. Besides this Magento provides detailed document for PWA where you can explore this in detail.
Overall PWA Magento will be a good option to reduce development efforts and development cost and it will give you a complete app experience. You can boost your customer engagement and high conversion with a low development cost.
Do feel free to let us know if you want to discuss more about Magento PWA. Our Magento experts can help you in all aspects of Magento.
Contact Us Now For No Obligation Quote