5 effective ideas to gain customer trust for your brand new ecommerce store
By Lucid Softech IT Solutions | Ecommerce,
04 Apr

2019
This blog is for those merchants who recently started their online store and have no sales yet. So if you just opened a brand new store and you don't have reviews, proofs to show customer and looking to get customer's trust then this blog is for you.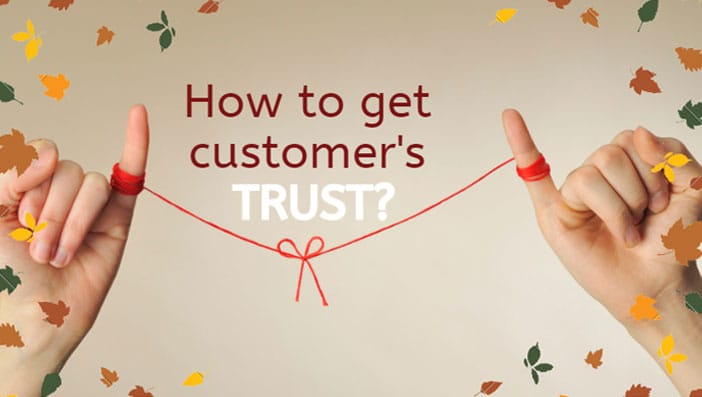 This is a very common thing, that  when you open a new store then try every possible way to provide best customer experience and with this blog we want to share some experience that may help you to complete your efforts.
So let's start.
a) Availability for customers: This is the first important thing that as there may be a chance that customer want to enquire you about your new brand, pricing, product information through contact forms, emails etc. So you need to ready and alert all the time for this and make sure that you reply as soon as possible to customer's queries. And you can use live chat options as well to reply quickly.
b) Transparent information: When a customer visits your new store first time then they can spend some time on product page to get proper information. So it's very important that all the information mentioned on product page is relevant and proper. Detail about product should be correct and in detail, also you can use videos as well for your product information to make it better.
c) Offers and samples: This is also an important thing when you want to get trust. When a customer visits your site first time then give them attractive offers about products and let them know that they are special for you. Also if your products are big, some kind of clothes, liquid items then you can offer a free sample as well. For example if you have a curtain products site then you can give sample for free so that they can see the quality etc.
d) FAQ section: It's very important to have an FAQ section on your site and better if you can add with each product page with common questions. And you need to add the relevant questions that you have faced in past or customer can ask like "Can I exchange this product?", "What is the policy for refund?" etc. So this will be a good option for your customers to get more details about your brand and products.
e) Security: The final and most important thing is security. This is one of the major point as if customer will feel that they payment, information is secure then they won't hesitate while purchasing a product. You can add SSL, security plug-ins and can show logos of SSL trust, Norton, MacAfee as per configurations.
So these are few points that we can think of and will be helpful when you have started a new brand new online store. As we all know that everyone should start their business from zero but if you will follow proper strategies and keep customer's point of view in mind then you will be able to get proper trust on time.
Contact Us Now For No Obligation Quote